We Are the Experts in Conversion Rate Optimisation
The first thing to remember about Conversion Rate Optimisation (CRO) is that it is a win for both you and your visitors/customers. We will run tests that not only improve your defined key metrics (particularly revenue!), but also provide a better experience for your visitors. Win win! By using all our experience in such areas as data analysis, design, psychology and copywriting we will craft user experiences that understand your particular audience segment and the best thing is you will start to see results immediately.
CRO takes specialist knowledge and experience to ensure tests are created, built, run and analysed with a focus on results. Getting that combination of:
Data Analysis
Creative Design
Copywriting
Psychology
Business Acumen
Development Skills
Customer Behavioural Analysis
is one of the biggest hurdles to implementing a successful conversion rate optimisation (CRO) program. You probably don't have the in-house resources who are focused on optimising your digital revenue streams. KRAKENDATA brings you an experienced, creative and metric focused team who aim to get your optimisation program off to a KRAKEN start.
KRAKENDATA provides a full service Conversion Rate Optimisation initiative for your company. We only need about 5% of your time to run a successful program!
Multiple Skills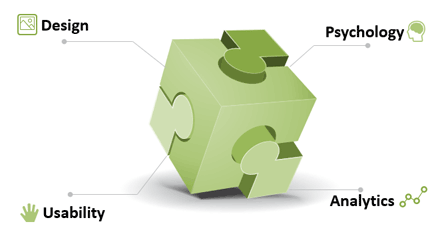 Effort Required
We Help You Win With Conversion Rate Optimisation
Content testing allows us to serve different versions of content to a group of users and measure which content results in increased conversion rates for you and your online business.
Innovation
If you have a great idea for your website, test it first and know through data driven analysis that it is actually good for you and your visitors.
Ecommerce
More sales, increased AOV and of course general lifts in your conversion rate are what we specialise in.
Mobile
As mobile traffic increases, becoming mobile first is essential. Our testing enables us to be device specific with our segmentation and results analysis.
Publishing
User engagement can be critical to the success of your website, increased pageviews = increased advertising revenue. We use tried and tested techniques to lift visitor engagement.
Lead Generation
Form design is essential to the number of leads you receive, we'll test content, layout and positioning to pinpoint your perfect combination.
Our Software Agnostic Approach Ensures Maximum Flexibility
We utilise your choice of A/B and Multivariate tools on your Home pages, Landing pages, conversion funnels or other relevant pages to display and measure test results.
If you don't already have an optimisation tool integrated with your website we can help you select the right tool and make sure you get full value out of it.
The Conversion Rate Optimisation Process
It is a process that never stops, it looks back on itself and continues to refine, analyse and look for new ways to improve every facet of your online presence.
1. DISCOVER
Identify potential conversion rate optimisation opportunities on your website or mobile application.
2. PLAN
KRAKENDATA develops a detailed test plan outlining the goals, hypothesis, segmentation and what is being tested.
3. CODE
KRAKENDATA builds the test variations and sets up all the conversion events. Three step Quality Assurance process is completed.
4. TEST
We launch and run the test until enough data is captured to declare a winning variant.
5. ANALYSIS
KRAKENDATA Analyses the results of the test and provides a detailed report.
Run tests on multiple devices at the same time or target specific devices for specific content. Our team will advise on the best strategies for testing various devices types. This ensure you get the maximum data insights from every test. We make sure you don't improve desktop at the expense of mobile and vice versa.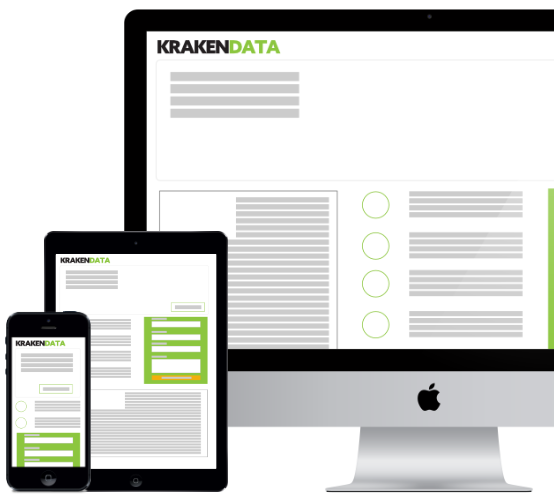 Fast, Agile Development and Exhaustive QA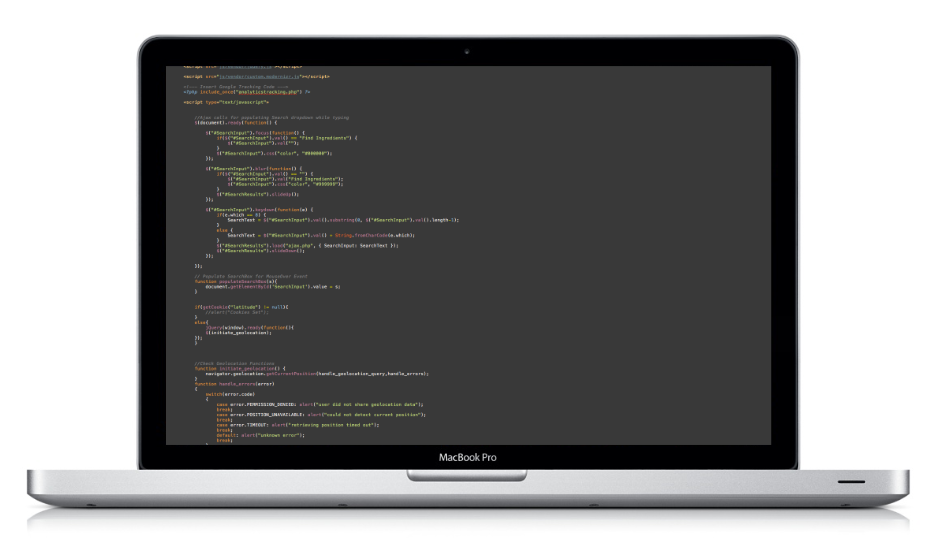 Our team will build all tests to the highest standards, ensuring we match the detailed test documents. We then perform thorough quality assurance testing across multiple devices and browsers as specified in the testing document. We will also assist you in doing your own final client QA before any test is ready to go live.

Test Analysis and Recommendations
At the completion of each test our team will put together a detailed analysis report outlining all the results, provide recommendations and calculate your potential revenue growth. We will provide segment and device insights as needed and also provide any other insights that our detailed data analysis may throw up. From our experience, every test can provide unexpected insights that can lead the way for future testing programs.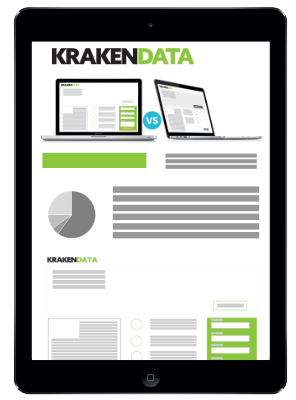 Why KRAKEN

DATA

is the best fit for your CRO program
WE LOVE CONVERSION RATE OPTIMISATION – Looking at devices, channels, segments, UX, UI – we get a genuine kick out of all things optimisation.

DATA DRIVEN – We utilise all the data and analytics you have (or put new measurement strategies in place) to determine where the greatest gains can be made for you and your business and customers.

AGILE AND FLEXIBLE – We continue to react to your business needs in the ever changing world of online ecommerce and marketing. Roadmaps and strategies are tweaked continually to ensure maximum returns.

TEAM ORIENTED – One of the greatest sources of knowledge and ideas can come from within your own organisation. We make sure we work closely with you and your teams to make sure we understand your business both from an internal and a customer point of view. We can help to raise your own internal Conversion Rate Optimisation capabilities as we progress on the optimisation journey.

THINKING OUT OF THE BOX – Whilst there are a number of strategies that we use regularly, every client has their own unique needs and we make sure we find ways to make you stand head and shoulders above your competition.
Get In Touch With Us
See how your business will benefit with Kraken Data on Your Team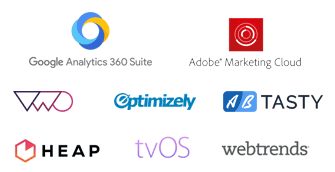 We can arrange a free 30 minute consultation where we talk through:
Conversion Rate Optimisation – Helping you with an existing or new testing program
Digital Analytics – Ensuring you are capturing all the KPIs and insights that are available
Site Audit – Are there glaring errors that are affecting site performance, SEO or User Experience?