Extend your team with a certified Adobe expert to do more with Adobe Analytics.
You can have a Kraken Data consultant embedded in your team to assist with your Adobe Marketing Cloud Solution.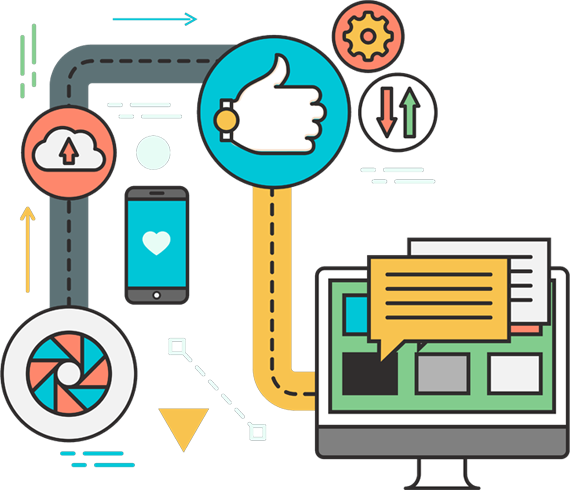 End-to-end solutions
We provide end-to-end analytics solutions. Our process:
Requirements discovery
Measurement Plans
Technical specifications
Developer support
Tag management
Platform Administration
Quality Assurance
Reporting and Dashboard
Requirements discovery
To begin a new initiative, we meet with the project owner to understand the requirements, KPIs, and the level of reporting required to measure and understand the initiative.
Measurement Plans
When required, we can design the measurement plan tying the analytics to business requirements and providing a simple way to report on how the initiative impacts the wider digital strategy.
Technical specifications
Once we understand the business requirements, we put the tagging instructions into a technical specification for the developers and walk them through it to ensure they understand what is required from them.
Developer support
We're on hand to assist developers in implementing the tech spec. Sometimes technical designs change and we're able to rapidly adjust the solution to ensure the tagging can proceed without delays.
Tag management
We have experience with a multitude of
tag manager
s and can design custom
JavaScript
solutions when functionality doesn't exist out of the box.
Platform Administration
As analytics solutions evolve, we can update your platform configuration to adapt or extend the capabilities, ensuring you can get the most out of your Adobe ecosystem.
Quality Assurance
New tagging initiatives are always QAed by analytics engineers to ensure your developers have implemented the technical specification and that the tag manager and Adobe Analytics are configured correctly to meet the measurement plan.
Reporting and Dashboards
Every initiative should have a Workspace dashboard set-up to allow business users to access their reporting from day one. This will serve as the basis for their reporting moving forward.
AdTech support
Along with analytics support, we also can assist with your AdTech tagging by working with your marketing team and agencies.
Continuous education
Our philosophy is continual education. We are always learning new skills and tools and can tailor our professional development to help support your Martech roadmap. As an Adobe Partner, we have access to OnDemand training for Adobe Marketing Cloud products.
Platform agnostic
Although we are Adobe partners, we have experience in several other analytics platforms and are happy to help no matter what the platform.