A brief history of KRAKEN DATA
KRAKEN DATA was founded in 2017 and conceived as a bespoke agency that really looked at clients needs and requirements. It was formed to specialise in conversion rate optimisation and analytics – two skills that work perfectly together when done well.
Conversion Rate Optimisation
CRO
is a complex art that requires a number of different skillsets - design, UX, development, analytics, psychology and many more. Kraken Data has many years of successful CRO program implementation.
Web Analytics
Modern
web analytics
branches multiple vendors and platforms with companies choosing a variety of ways to manage data collection and reporting. We have a breadth of experience across a plethora of tools and platforms to assist your company realise the analytics goals.
The Kraken Data Leadership Team
We have a truckload of experience working with both large and small companies.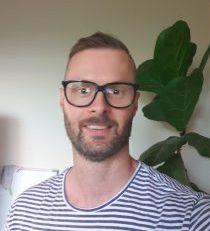 Richard Mangum
Principal Analytics Consultant
Richard works on interesting problems for clients utilising a diverse skillset to come up with interesting solutions. With over 20 years digital experience and specialising in Analytics Implementations since 2010.
He is a consultant for AGL as an architect for their Analytics and MarTech stack and provides data and analytics support for BHP and Freeview.
Previous Adobe Analytics implementation experience at Coles, NAB, Qantas and Telstra.
Richard has experience implementing across Web, Mobile, television and smart devices utilising a variety of Tag Management platforms and technologies including Adobe Launch (Tags), DTM, GTM, Tealium, and Ensighten.
"I try and bridge the gap between analytics, human behaviour, and technology to provide value and insights for my clients."
Richard is an analyst who specialises in strategy and implementation. This gives him the ability to capture any data and then help businesses use that data in alignment with their business strategy, increasing their digital sophistication where it matters most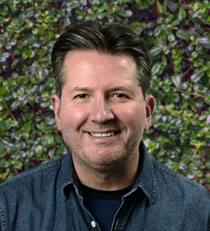 Terry Johns
Principal CRO Consultant
Based in the Mornington Peninsula, Terry's innovative approach and passion for Conversion Rate Optimisation is born from his knowledge in a variety of disciplines. His expertise in development, design, UX, analytics, product management and others gives him an holistic view to CRO.
He has worked with industry giants like Webtrends and some of the biggest brands in Asia Pacific including Qantas, NAB, HSBC, BUPA, BP, Shell, Telstra, The Warehouse, Styletread, Save My Bacon and many more.
"I like to become part of your team, ensuring I capture valuable knowledge from all the various components and people that make up your business."
His primary focus is on driving exceptional revenue growth through a better understanding of customers and the creation of ROI based conversion rate optimisation programs.
Excellent Communication
We are with you every step of the way, listening and guiding you in your analytics or CRO needs.
Top Notch Talent
KRAKEN DATA is a team full of experience, drive and innovation - always looking to stay at the cutting edge of available technologies
Performance Driven
We win when you win, we are totally focused on driving improvements in your KPIs and revenue.