Digital Analytics
Digital analytics is more than measuring how many people came to your website, what they interacted with and if they bought from you. It's understanding you key performance indicators and how to influence them to increase revenue or decrease costs.
How do you optimise your marketing spend so you're getting the best return on your investment? What are our best performing visitor segments? What happens when we re-engage your users with targeted content? All of these questions can be answered through analytics.
Kraken Data helps companies increase online performance through a deeper understanding of what activities drive business. We're able to help you determine you measurement strategy and implement the tracking you need to measure it. Dashboards and reporting tools to visualise what's working, and how you're tracking against target.
This means we're don't do one size fits all solutions. Instead we work with you to understand your business to ensure your implementation meets your business needs and is used to make informed decisions about your online presence.
Our Process
Through interviews, workshops or questionnaires, we'll work with you to develop a measurement plan, that is meaningful and actionable by your business.
With our measurement plan in hand, we can then develop Key Performance Indicators or KPIs that can be used to gauge how your online business is performing without the need to analysis.
Once we know what if meaningful for your business online, we can then develop an implementation plan to ensure we're going to produce a solution that speaks to your business.
We will work with your team to assist in the implementation, to ensure your data collection is accurate and thorough and build out your reporting environment.
The reporting will be tailored to your measurement plan and KPIs to ensure you have your business metrics on hand.
We'll develop KPI dashboards so you have all your KPIs available at a glance. This guides analysis to where is needed. What is underperforming or working well and why? How do we make sure success is repeatable and failure is discovered and avoided?
Google Analytics
We have many years experience working with Google Analytics, Tag Manager and Data Studio. We ensure that the correct tagging is in place and that the reports fully support KPIs and reporting requirements.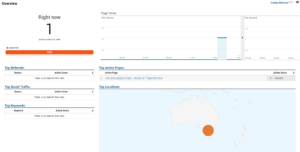 Adobe Analytics
With our in depth knowledge of the Adobe product family, KRAKENDATA can help with implementation, customisation and ongoing analytics program for your company's online presence. Use Audience Manager, Analytics and Tag Manager to identify, optimise and increase your key business metrics.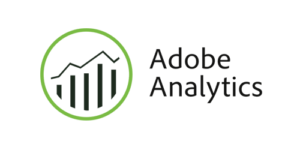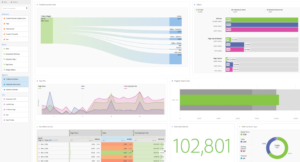 Webtrends
KRAKENDATA's consultants have extensive expertise and certification with Webtrends technology. We consult to Webtrends customers, providing the highest level of service that you would expect from an enterprise solutions company.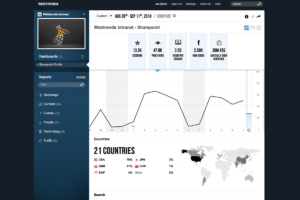 Get In Touch With Us
See how your business will benefit with Kraken Data on Your Team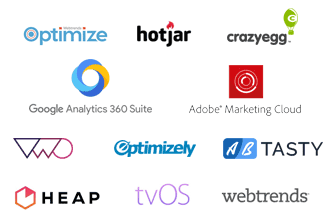 We can arrange a free 30 minute consultation where we talk through:
Conversion Rate Optimisation - Helping you with an existing or new testing program
Digital Analytics - Ensuring you are capturing all the KPIs and insights that are available
Site Audit - Are there glaring errors that are affecting site performance, SEO or User Experience?